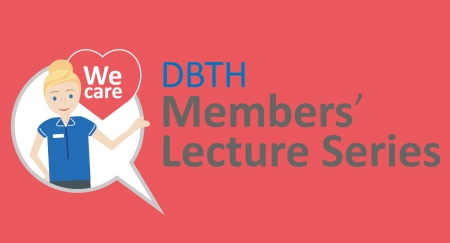 Doncaster and Bassetlaw Teaching Hospitals (DBTH) is set to host its annual Members' Lecture, expanding the event into a series which will run from Monday 14 to Thursday 17 June.
With eight short films to view across the week, the sessions will focus upon the Trust's response to COVID-19, touching upon a number of topics and featuring a range of health professionals from within the caring organisation.
The full programme for the week will run as follows, with lectures taking place at 11am and 7pm respectively:
11am, Monday 14 June – Preparing for the pandemic: Featuring the Trust's Chief Nurse and Deputy Chief Executive, David Purdue, and Chief Operating Officer, Rebecca Joyce, about initial plans and preparations in March 2020 and how these played out as COVID-19 swept across the country.
7pm, Monday 14 June- Focusing on Infection Control and Prevention: Featuring the Trust's Director Infection Prevention and Control, Dr Ken Agwuh, about the measures taken to try and minimise infection in hospital, as well as protect colleagues.
11am, Tuesday 15 June – Maintaining an operational response: Featuring three contributors, Dr Nick Mallaband, Jodie Roberts and Simon Brown as they describe the Trust's day-to-day operational response and ensuring we kept on top of the pandemic locally.
7pm, Tuesday 15 June – A view from the Medical Director: Featuring Dr Tim Noble, Executive Medical Director, who reflects upon the Trust's efforts and what lessons have been learnt throughout the pandemic.
11am, Wednesday 16 June – Looking out for Team DBTH: Featuring Jayne Collingwood, Head of Leadership and Organisational Development, who discusses the health and wellbeing initiatives undertaken during this time.
7pm, Wednesday 16 June – Testing for COVID-19: Featuring Michael Leng, Head Biomedical Scientist and the Trust's lead on the creation COVID-19 diagnostic facilities.
11am, Thursday 17 June – End of Life Care and Bereavement: Featuring Lead Nurse for End of Life Care, Karen Lanaghan, about the Trust's approach to this aspect of care throughout the pandemic.
7pm, Thursday 17 June – The DBTH COVID-19 vaccination programme: Featuring the Trust's vaccination leads as they describe the efforts that went into delivering more than 13,000 COVID-19 vaccine doses to colleagues.
Suzy Brain England OBE, Chair of the Board at DBTH, said: "We are pleased to present our very first lecture series which our local communities can follow at a time convenient to them. Each year we host an event for our NHS Foundation Trust members, focused upon very specific topics. Given that the pandemic is the obvious choice for this year's session, we thought we would do things slightly differently, expanding the format and presenting it virtually to make it as inclusive and accessible as possible.
"From Monday to Thursday, you can find out about our response to COVID-19, as described by a number of colleagues within the Trust. Each film lasts between five and 15 minutes, and there is an opportunity to ask questions using a form on our website. Those submitted will be answered at a final event on Wednesday 23 June. On behalf of everyone at the Trust, I hope you enjoy the series."
The full programme of lectures can be found here: www.dbth.nhs.uk/lectures along with details of how to watch or listen along in addition to submitting a question. Note, the Trust will also share these films on their Facebook, Twitter and YouTube pages meaning you can watch the lectures go out at the time of their publication, or later at a time that suits you.