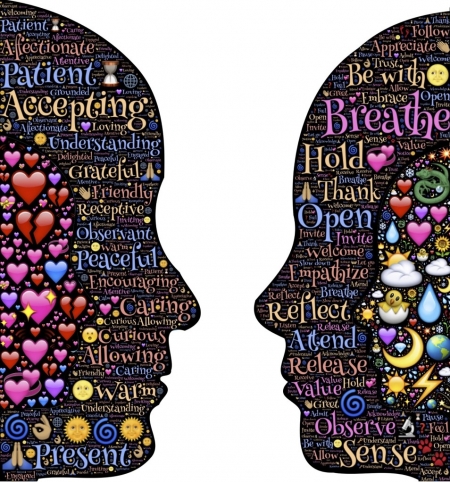 A new listening service for people who have lost loved ones during the coronavirus pandemic has been launched in South Yorkshire and Bassetlaw today (Monday 20 April).
Health and local authority partners in South Yorkshire and Bassetlaw recognised that during the Coronavirus pandemic people are experiencing the death of family and friends in difficult and painful circumstances. It is very likely that due to the restrictions people may not be with their loved ones at the time of their death or they may have witnessed traumatic scenes and it could have happened very quickly. Restrictions also mean that the usual practical and emotional support people can physically get from family and friends following a bereavement may not be there.
Barnsley, Doncaster, Rotherham and Sheffield Councils with Rotherham and Bassetlaw Clinical Commissioning Groups have therefore commissioned 'Listening Ear South Yorkshire and Bassetlaw' to support people who have lost loved ones at this time, whether that be by coronavirus or other means.
The service is a free to call number 0800 048 5224 or website: www.listening-ear.co.uk/refer and people who call will be able to talk to a trained therapist who will be able to offer emotional health and wellbeing support and practical support.
People are able to self-refer or referrals can also be made by police, primary care staff, hospital bereavement services staff, mortuary staff, funeral directors, coroners office, GPs, crematorium and bereavement services staff and community and faith organisations.
Dr Richard Cullen, GP and Chair of Rotherham Clinical Commissioning Group said: "The current circumstances are affecting families bereaved by coronavirus and also people bereaved by other means. Every death is a tragedy and for those family and friends it does not matter how their relative or friends have died. Not being able to be with your loved one at their time of death is very hard for many people, and not being able to visit other family members to share grief is also challenging. The listening service can't stop either of those circumstances from being our current reality, but they can provide an extra level of support for people who are affected by these tragic circumstances in these challenging times."
Rotherham Council's Cabinet Member for Public Health and Adult Social Care, Cllr David Roche, said: "The current situation with Coronavirus has had a wide impact on all aspects of life, including the way people remember their loved ones and grieve for their loss. It is important that people have access to support through the most difficult of times. This partnership project is an excellent example of how agencies and partners working together can find solutions in times of crisis so that we can support each other as one community and show support to others when they can feel quite lonely and isolated."
The Listening Ear service is provided by Amparo, who are already funded by the South Yorkshire and Bassetlaw Integrated Care System to provide listening services and practical support for people bereaved by suicide.
Richard Brown from Amparo said: "We have been providing the AMPARO service, for people bereaved by a probable suicide local for approximately 18 months, and understand the mixture of trauma and bereavement. The new South Yorkshire and Bassetlaw Listening Ear service will work with people that have been bereaved during the coronavirus pandemic and we recognise that there will potentially be similar presenting issues. The practical support at this time will also help to reduce feelings of anxiousness and stress."
NHS organisations across South Yorkshire and Bassetlaw are working with colleagues in local authorities and voluntary and community organisations to help people maintain good mental health during these challenging times.
Rachel Gillott who leads on Mental Health for the South Yorkshire and Bassetlaw Integrated Care System said: "The impact of the coronavirus pandemic has the potential to last for many years after the peak of the virus has passed, particularly when it comes to the mental health impacts that such an enormous lifestyle change will have on many of us.
"We are working hard with all partners to ensure that mental health services are in place to support people wherever possible. This listening service for people who have lost loved ones during this time is a great example of a service that has been tailored to meet people's needs in these unprecedented times."